Matthew 28:19 Dispensationalist (aka Catholic)
I came to see what was being said about fossils, instead it's a liberal crying (again).
Rather than start yet another new thread, I thought I'd post the following which concerns Neanderthal remains (not fossils, but, close enough to on topic).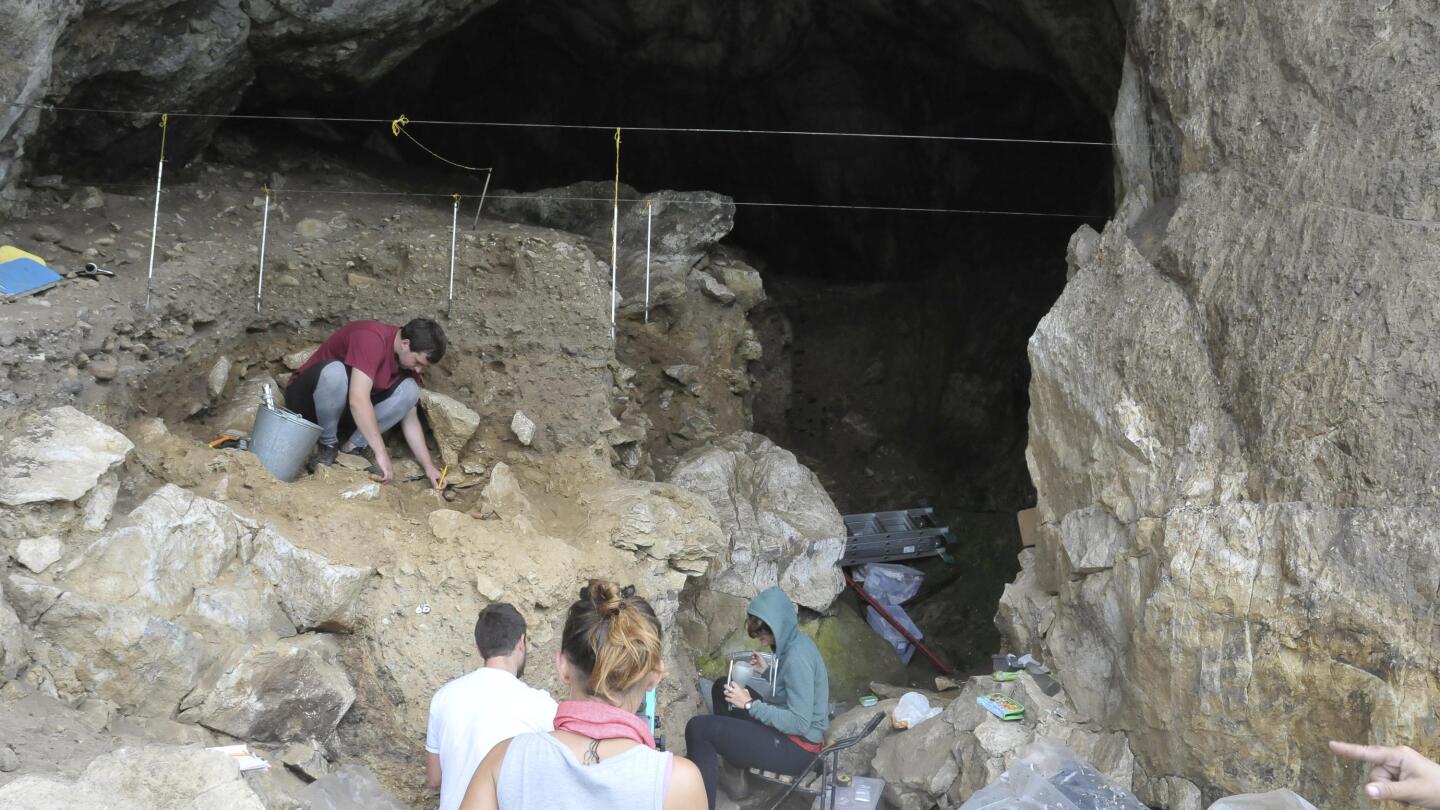 A new study uses ancient DNA to offer a rare snapshot of Neanderthal family ties. Researchers pulled DNA out of tiny bone fragments found in Siberian caves.
apnews.com
Key excerpt here: "[Neanderthals] died out around 40,000 years ago" Key because when dinosaur tissue has been tested with carbon-14 dating, the dinosaur tissue is found to be "around 40,000 years" old also.
And that's significant because we presume the carbon-14 content from ages past was the same as it is today. Call that proportion 100% for simplicity (I'm going somewhere with this). So brand new carbon has 100% carbon-14 radioactivity (I know it's not 100%, since actual carbon-14 content is like 1 part per trillion, but again, bear with me). The half-life of carbon-14 is according to Wikipedia 5730 years. So every 5730 years, the percent carbon-14 in brand new carbon (from living organisms) decreases by 50%.
In order to estimate the age of carbon at 40,000 years, we divide that number by 5730, which is about seven.
That means the carbon-14 decayed 50% seven times, which means the presumed starting radioactivity of 100% reduced to 50%, 25%, 12.5%, 6.25%, 3.125%, 1.5625% and then finally to 0.78125% which is what is measured in carbon-14 analysis of dinosaur tissue, and presumably Neanderthal tissue, if they're getting that same 40,000 year figure from carbon-14 dating.
You might wonder whether the residual carbon-14 is simply below the test's limit of detection, but not so. This testing reliably concludes that carbon from crude oil and coal is virtually completely vacant of carbon-14, which means it is well older than 40,000 years old (according to the majority report of geologists and paleontologists), but it also means that 0.78125% is above the test's limit of detection, since if it were not, then these tissues would be concluded to be much older than 40,000 years old.
Is it possible the carbon-14 content of brand new carbon, say 5730 years ago, was actually much higher than it is today? Like, say, double what it is now? To put that into perspective, it would mean carbon-14 content in brand new carbon then, would have been like two parts per trillion, rather than just one.*
=
Edit.
* Whoopsie! I flipped the numbers above. If instead of the one part per trillion that carbon-14 appears in brand new carbon today, instead if, say, 5730 years ago, the value was more like 1.5625% of that instead, then tissue from organisms that died in the Flood would today show carbon-14 content at 0.78125%----is it possible that natural level of carbon-14 antediluvian was only 1.5625% what it is today?
Last edited: