I don't know how many of you have seen this. It happened this summer. I hadn't seen it before.
Scott Smith was thrown down, dragged around the floor and then arrested for going after someone who said they didn't believe his daughters story when the school board denied the story. Their denial is a flat out lie. After you read what was done to his daughter you'll understand his anger as I can't think of any parent who wouldn't sympathize with the man.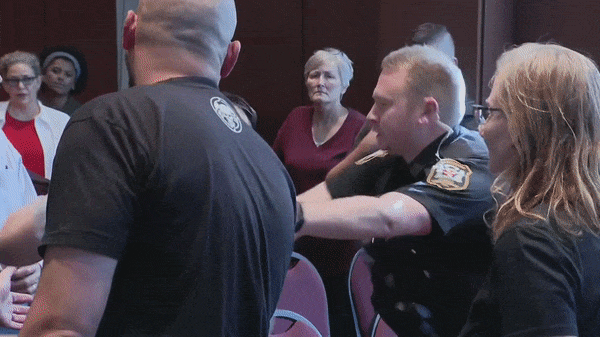 The father of a student who was assaulted by a gender-fluid individual was arrested in August during a school board meeting at a Virginia school.
www.foxnews.com