Answer: Yes
Indoor dining in a restaurant definitely has more risk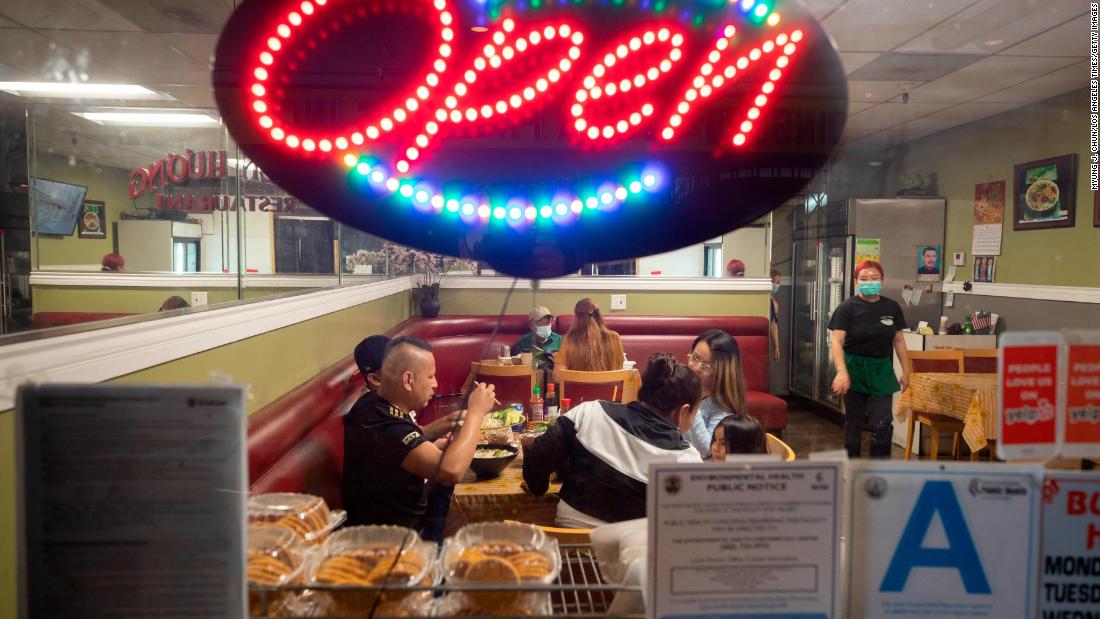 With Covid-19 infections at their highest levels since January and data suggesting there may be decreased protection against the Delta variant, vaccinated people may need to reconsider how safe certain activities are.
edition.cnn.com
Other interesting excerpts:
...
think about the vaccine as a very good raincoat. If it's drizzling outside — if the level of infection isn't very high — the vaccines will protect very well. But if it's a constant thunderstorm, then there's a higher chance of getting wet. A vaccinated person is at higher risk when surrounded by a lot of people who could be infected with Covid-19, and that's what occurring throughout the US right now.
(Also you might be fatally allergic to the raincoat. Although I'm not anti-vax or a denier, the odds are long ---- but they're not impossible.)
CNN: Would you travel?
Wen: The risk of air travel is pretty low and can be reduced further if you are wearing a high-quality mask like an N95 or KN95. The bigger concern is what happens once you get to your destination...