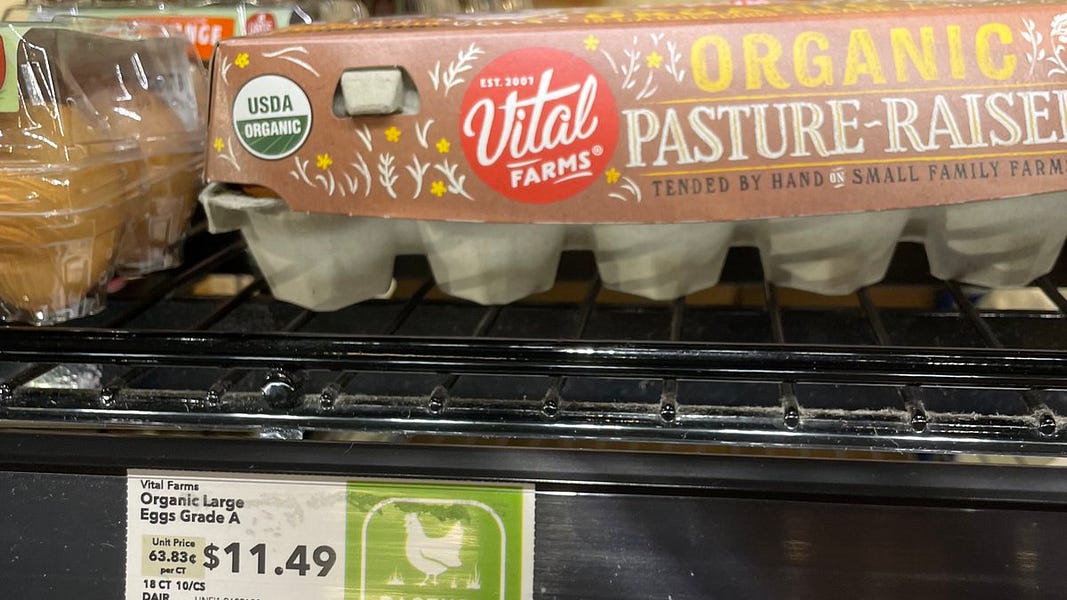 More mRNA drugs; study shows kids prevent serious covid; dems differentiate Biden; DeSantis ignores the NYT; FTC wants to end non-competes; Twitter still here; short-staffed hospitals, and more.
www.coffeeandcovid.com
Messenger-RNA is the new pharma firm's bread basket; the term is right in its name (if you haven't noticed): ModeRNA. Two standouts now in trials are its drugs for repairing heart damage and for treating melanoma.
I know, I know! I don't want to talk about where all the heart damage and melanoma is coming from today.
Having observed this current giant covid mRNA experiment, I question whether mRNA drugs can ever work at all. The great promise of mRNA is that it can deliver a payload directly to the heart muscle, and cause your own cells to start producing a growth hormone or something. Sounds nice in theory, but now we know they lack any concept of how to practically control the process.
It's Frankenstein. You can bring the damned thing to life, good for you, a marvelous accomplishment and whatnot, but then it bashes down the lab, goes rampaging across the countryside, and gets the villagers all riled up.
mRNA fans argue that the new therapies don't make spike protein, as if that were the only problem. I'll grant you that's a good start, but there are plenty of other unsolvable problems with mRNA.
What I mean is, the mRNA does NOT stay at the injection site. It travels. It spreads. While it might be nice to have a damaged heart's cells producing growth factor, for a while, I'm not too sure it's a great idea to do that in THE BRAIN. Or the testes, or the big toe, or lots of other places.
The injection is like an artificial virus, infecting cells, hijacking them, and tricking them into producing something they don't normally make. But the immune system isn't cool with cells that acting weird. The immune system tries hard to destroy the hijacked cells. And when the immune system wrongly attacks its own cells, that's called "autoimmune disregulation."
While it might be nifty to grow some new heart cells, at the same time the cells producing the growth hormone are being destroyed by the immune system. So… how does it all net out?
Furthermore, it's now painfully obvious to the meanest intelligence that the mRNA does NOT shut itself off after a few hours or days after all, like the useless imbeciles at the FDA credulously believed.
Follow me here. Since you can't shut it off, questions remain about how MUCH growth is a good idea in the heart, even if they could keep the mRNA contained there, which they can't.
And don't even get me started about the reverse-transcription problem where the mRNA could be permanently encoded into DNA. There's evidence it happens, and no evidence that it's safe in the long term.
The mRNA drug therapies are nowhere near close to being ready for primetime. Test them all you want, but keep them away from me.