The BBC reports that Brandon Hole was interviewed by FBI agents last year and police seized a shotgun that he owned. Although his mother had reported her worries about his mental health he was able to purchase two rifles later on, last year.
And his mass shooting has been one of several this month, we hear.
His 2nd Amendment rights were solid for him, it seems.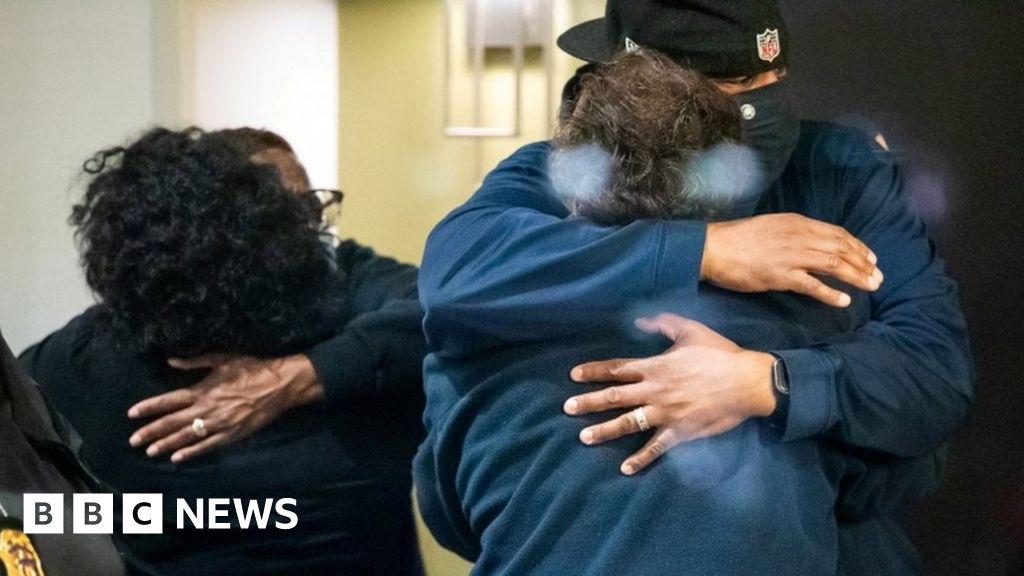 The gunman began firing as soon as he drove up to FedEx site before killing himself, police say.
He began shooting "randomly" almost immediaely after exiting his car, according to police.
Seven people were also injured and the gunman apparently killed himself before police arrived, officials say.
At least four of those killed were members of the Sikh community, according to local media.
"It has to end," President Biden said. "Every day there's a mass shooting in the United States if you count all those who were killed out in the streets of our cities and our rural areas, it's a national embarrassment and it must come to an end."
www.bbc.co.uk
› world-us-canada-56791321
21 hours ago — Brandon Hole legally bought two rifles despite having had a gun ... did not identify Hole as following extremist ideology, Agent Keenan said.