Bad news for Georgia democrats. A judge has taken up the case of tens of thousands of suspicious ballots which appeared to be photo-copied and submitted after democrats banned observers from the room on election night, 2020. Democrats are fighting the judge's order and are attempting to obstruct the investigation. That looks suspiciously like fighting to keep evidence of guilt from coming out, not agreeing to try to prove to the whole country that democrats did not commit voter fraud and steal the election from Trump.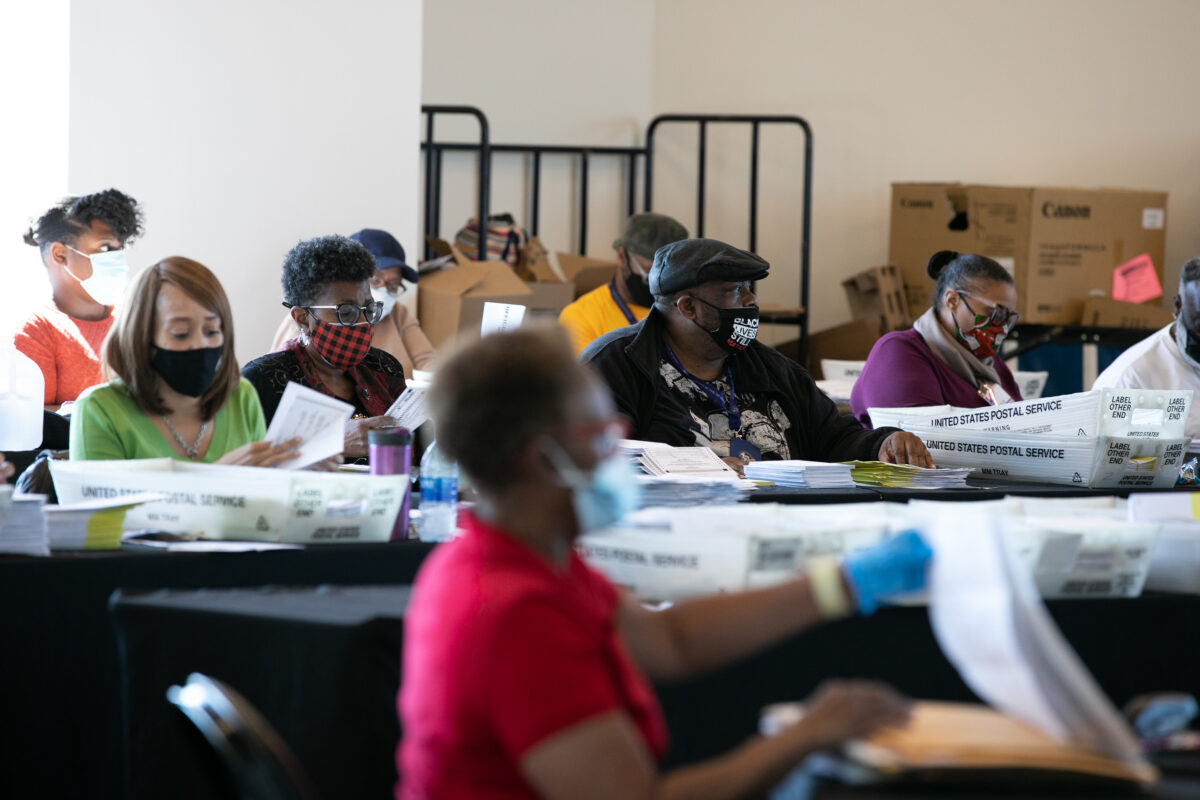 When Fulton County, Georgia, poll manager Suzi Voyles sorted through a large stack of mail-in ballots last November, ...

www.theepochtimes.com
Now election watchdogs have used their affidavits to help convince a state judge to unseal all of the 147,000 mail-in ballots counted in Fulton and allow a closer inspection of the suspicious Biden ballots for evidence of counterfeiting. They argue that potentially tens of thousands may have been manufactured in a race that Biden won by just 12,000 votes thanks to a late surge of mail-in ballots counted after election monitors were shooed from State Farm Arena in Atlanta. ...
"We have what is almost surely major absentee-ballot fraud in Fulton County involving 10,000 to 20,000 probably false ballots," said Garland Favorito, the lead petitioner in the case and a certified poll watcher who runs VoterGa.org, one of the leading advocates for election integrity in the state.
He said the suspect ballots remain in the custody of the election officials and inaccessible from public view.
"We have confirmed that there are five pallets of shrink-wrapped ballots in a county warehouse," Favorito said in an interview with RealClearInvestigations.
He and other petitioners were ordered to meet at the warehouse May 28 to settle the terms of the inspection of the absentee ballots. But the day before the scheduled meeting, the county filed a flurry of motions to dismiss the case, delaying the inspection indefinitely.
"We will be in court on June 21 to resolve these motions," said Favorito, calling them another "roadblock" the county has tried to throw in their way. He expects talks over the logistics of the inspection to resume after the Fourth of July holiday.