Greatest poster ever
Banned
I've become very interested in birds lately. There is so much more diversity and beauty to them than I ever imagined that it is mindblowing. I've done months of research and it still seems never-ending. There are well over 10,000 species of birds known to exist.
I'll post some highlights to show what I mean.
There is a family of birds called "kingfishers," and within this family, there are 114 known species. Here are just a few.
This is one of my absolute favorites because of the wonderful colors of its feathers. It's called the "Oriental dwarf kingfisher," and it is
endemic
across much of the Indian Subcontinent and Southeast Asia: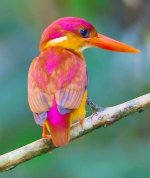 This is another of the same species, but with different coloration: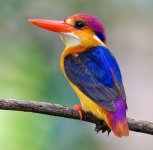 Much more to come!