The chart, which "proved" that global wasrming was fudged: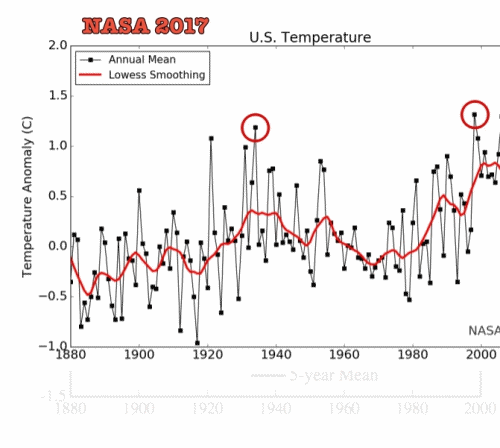 Notice, it's United States, not Global.
Barbarian suggests:
I suspect he never noticed the switch, and was just passing on someone else's dishonesty.
Stripe discovers that he can read minds:
He never noticed, but he's dishonest.
We'll just have to disagree on that one.