Lauren Boebert
is a high school dropout who promotes QAnon conspiracy theories, supports Trump's false claims that the
2020 election
was stolen from him,
voted to overturn its results
during the
Electoral College vote count
, and supported the rioters who
stormed the Capitol
in protest of what they saw as election fraud. She's up for reelection in November and I'll be surprised if she wins.
The RINOs don't like her either. In fact, it turns out that the same Republican political action committee that worked to oust Madison Cawthorn from Congress now has Boebert in their sights.
American Muckrakers PAC—a political group determined to remove as many dangerous politicians from office as possible—is now targeting Lauren Boebert, Representative for Colorado's 3rd congressional district.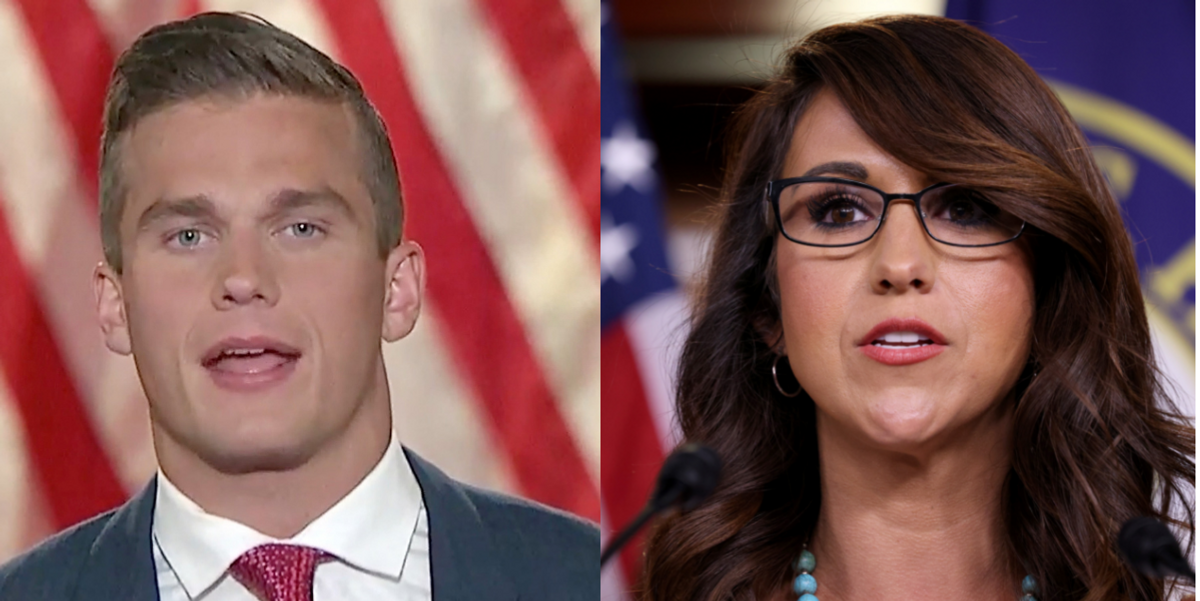 The group responsible for amplifying the scandals of GOP Representative Madison Cawthorne has adjusted their sights to Republican Representative Lauren Boebert.

www.comicsands.com
Apparently, they are behind this big reveal: